Member Church Announcements
---
News & Announcements from Member Churches
Pilgrim MBC (Binder) Celebrates the 1st Pastoral Anniversary of Rev. Dr. Yvette Griffin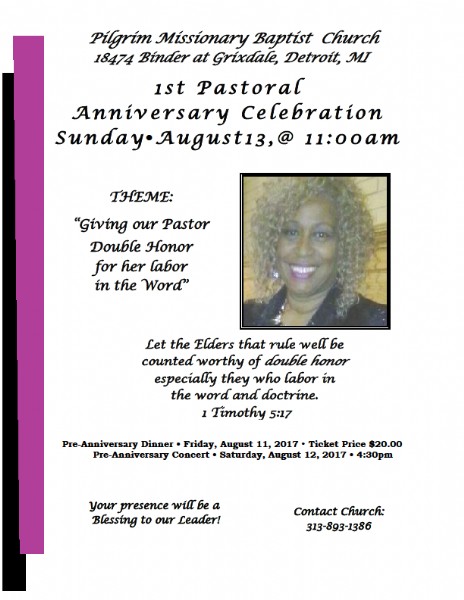 Visitor Comments (0)
Be the first to post a comment.
Discuss On Facebook
Join us September 27-29, 2017 - for the Youth and Multi-Church Fellowship Revival at Pilgrim Baptist Church of Northeast Detroit. (18474 Binder, Detroit, MI). Dr. Yvette Griffin, Host Pastor.
Palestine Announces the 15 year Pastoral Anniversary on August 19, 2017 at 4:00pm.