Member Church Announcements
---
News & Announcements from Member Churches
Visitor Comments (0)
Be the first to post a comment.
Discuss On Facebook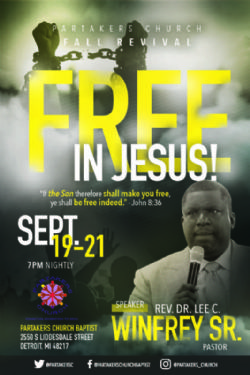 September 19-21, 2018. Rev. Dr. Lee C. Winfrey, Pastor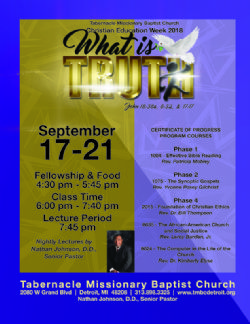 SPECIAL ANNOUNCEMENT ::: "What is Truth?" ::: Come study with Tabernacle MBC September 17-21, 2018 ::: Please ANNOUNCE & SHARE
Come celebrate with Pastor Bernard Byles and Sis. Sharon Byles in their Pastoral Anniversary. Theme: Honoring Pastor Byles as a Servant Leader of God.